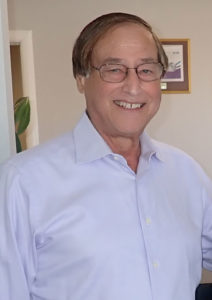 Meet Dr. Ken Holman
Born in Michigan, Dr. Holman's family relocated to Menlo Park when he was five years old.  He considers himself a native Californian.  His vision of being a doctor from an early age was influenced by his father and grandfather, both physicians.  Growing up in the shadow of Stanford University, Dr. Holman was infused with academic ideas and curiosity.  As a youth, Dr. Holman had a wonderful experience having orthodontic treatment.  He credits his personal experience with changing both his personality and his life.  It became increasingly apparent his boyhood notion of becoming a doctor, and an orthodontist at that, would ultimately come true.
Dr. Holman graduated with a double major in Cellular Biology and Economics from UC, Berkeley and went on to attend the University of the Pacific School of Dentistry, graduating at the top of his class and being awarded membership in Tau Kappa Omega, and Omicron Kappa Upsilon Dental Honor Societies.
During Dr. Holman's time in dental school and dental residency, he was fortunate to have professors and mentors that pioneered cutting-edge treatments in orthodontics.  He may say his greatest honor was working as an associate for five years with his mentor, Dr. Ronald Roth, an orthodontist who revolutionized the field.
Dr. Holman assisted Dr. Roth in starting the internationally acclaimed Foundation for Advanced Continuing Education (FACE), one of the finest continuing education centers for practicing dentists, who come from all over the world to learn concepts developed and taught there.
Dr. Holman has taught at both University of the Pacific School of Dentistry and The University of California, San Francisco School of Dentistry, both the undergraduate and graduate orthodontic programs.
He was also the first orthodontic consultant to the Stanford Sleep Disorders Clinic. For most of his career, he has served as part of the Stanford Surgical Team, treating patients with sleep apnea, temporomandibular joint disorders, and severe facial deformities.  He considers this a truly humbling experience to have the trust of patients in need of so much help.
"Professionally, my greatest satisfaction has come from being able to help thousands of patients attain beautiful and healthy smiles, while at the same time meeting so many wonderful families. I would have to say that I have the best job in the world."
When not at work, Dr. Holman and his wife enjoy cooking, engaging in a variety of water sports, traveling to interesting and distant places, as well as relaxing at home.
​